MERGING PATHS
by Vince Bailey
- Historical Fantasy, Supernatural Thrillers, Historical Thrillers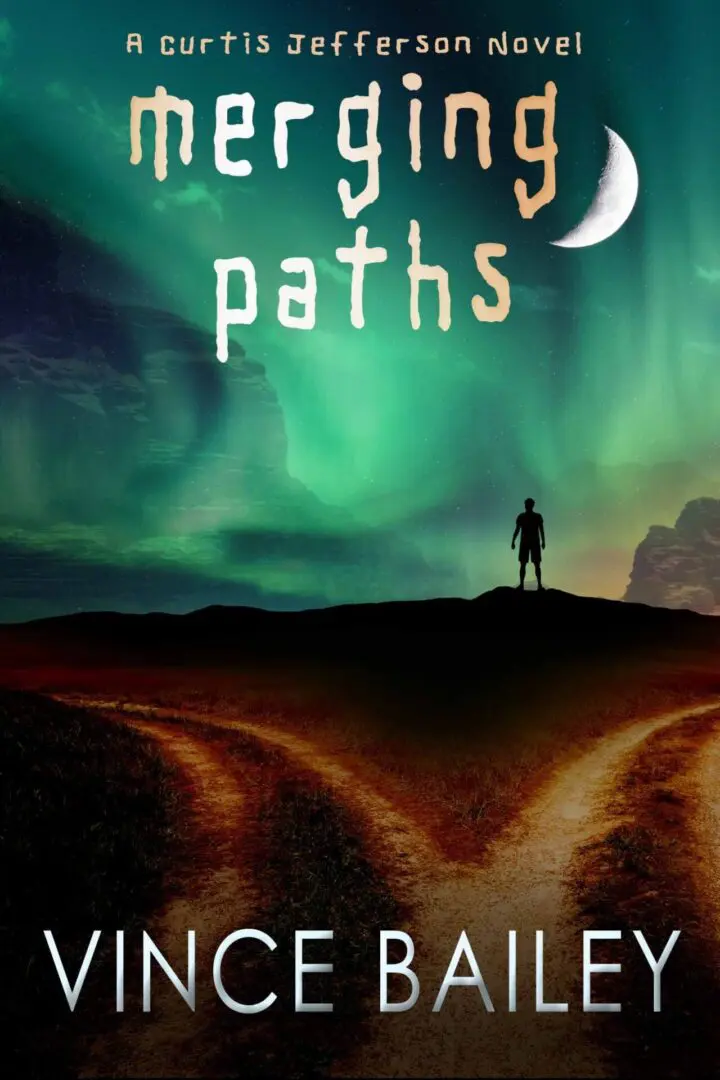 Title: Merging Paths
Author(s): Vince Bailey
Genre(s): Historical Fantasy, Paranormal & Urban, Supernatural, Thriller/Suspense
Publisher: IngramElliott (2022)
Curtis Jefferson's epic tale of the century-old curse of Fort Grant edges toward a rousing conclusion—the promise of relief from the suspense built through its predecessor novels Path of the Half Moon, and Courses of the Cursed. Chapter one of Merging Paths makes it abundantly clear that this historical hex and its attendant hunger for revenge have not been satisfied by the slaughter of Harvey Huish, as was anticipated. This concluding episode of Curtis's supernatural trilogy follows our hero in his flight from that enchanted reform school, his struggle to survive a death-defying desert crossing, and his attempts to elude a racist deputy whose mission is to end our young fugitive's bolt for freedom with a bullet.
Meanwhile, Isabel and Ray Cienfuegos continue to be threatened by their would-be assailant, the vicious demon-spirit Ezra, former chief of the Aravaipa Apache and self-appointed avenger of the historically factual mass murder of his people. However, the old shaman's tireless pursuit of his quarry provokes a defensive instinct in Isabel, who refuses to be cornered.
Ezra persists in his role as the embodiment of the curse as he continues to hound Kenny Armenta, the asylum-confined lapidary who stands falsely accused of murdering his wife.
As the title suggests, Merging Paths presents a bonding of characters who wrestle with the shared forces of evil in its various forms and culminates in a riotous climax that is certain to excite readers who have sought for fulfillment of unresolved issues of good versus evil, as presented in each of the trilogy's two forerunner tomes.
Reviews
Coming soon!
Recent Author Awards Announced
Vince Bailey's Curtis Jefferson series (Path of the Half Moon, Courses of the Cursed, and Merging Paths) was awarded the 2022 Grand Prize for a fiction series at the Chanticleer International Book Awards conference in Bellingham, Washington this past April
In addition, the third book in the series, Merging Paths, was named winner in the 17th annual National Indie Excellence Awards for regional (Southwest) fiction category.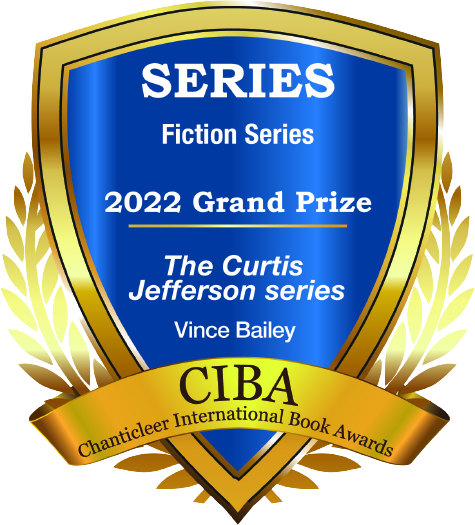 Read More Reviews on Amazon
Read More Reviews on Good Reads