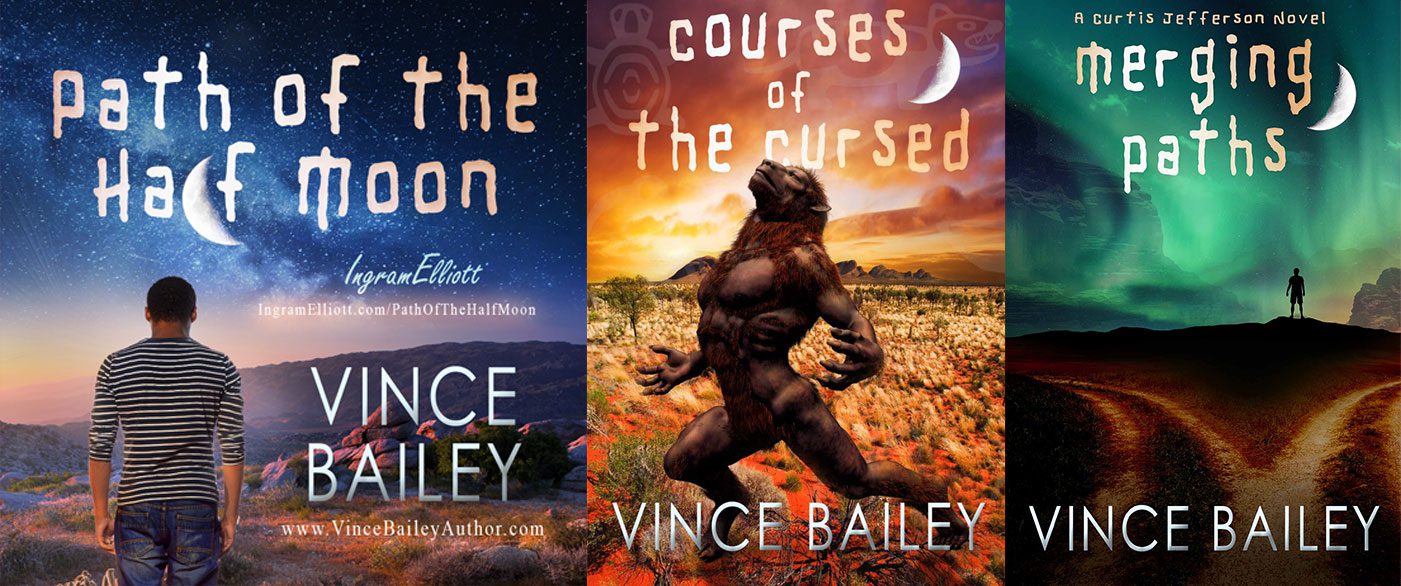 Paranormal Historical Fiction
The Curtis Jefferson Series by Vince Bailey
Winner of the Arizona Authors' Association Literary Award and the Chanticleer International Book Awards for Paranormal and Supernatural Fiction. Book one in the series, Path of the Half Moon is a paranormal historical fiction tale set in a remote detention facility for wayward boys in the early sixties. Curtis is an African American youth whose character and physical endurance are tested by a murderous inmate and a century-old Apache curse.
Finalist in the 15th Annual National Indie Excellence Awards.
Book two in the series, Courses of the Cursed, brings back Curtis Jefferson as he continues to be challenged by his nemesis, Harvey Huish, while a café owner struggles with a premonition that her nephew will be the victim of a treacherous plot. The parallel stories share a common theme: the curse of Fort Grant.
Merging Paths is the exciting conclusion to the colorful, intricate world presented in this unique paranormal series. Curtis Jefferson's closing tale of the century-old curse of Fort Grant follows our hero as he escapes from the fort, endures a perilous desert crossing, and evades a rogue lawman who is bent on ending Curtis's life.
Awarded First in the Paranormal Category
Path of the Half Moon has been awarded first in the category
(paranormal) at the Chanticleer International Book Awards (CIBAs).